Main Content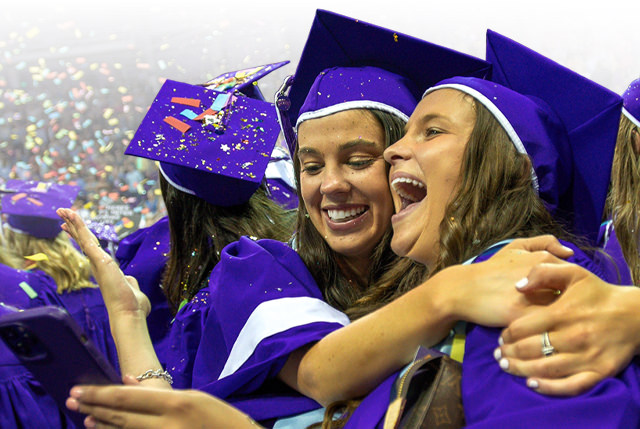 Impact the Future
Even as we celebrate the past, we're also focused on our future and the next 150 years. That's why we're planning for tomorrow today.
This is a time to celebrate our accomplishments and embrace the impact and values that make TCU timeless. We've all been shaped by this wonderful place. Our goal should be to shape it for the future by the questions we ask, the challenges we tackle and the relationships we form.
Chancellor Victor J. Boschini, Jr.
The Path Forward
Vision in Action: Lead On charts our course to strengthen four strategic areas: academic reputation, endowment, campus culture and workforce.
Investing in Tomorrow
Lead On: A Campaign for TCU, our most ambitious fundraising campaign yet, is focused on strengthening people and programs.
Advancing Our Mission
Finding Ourselves in Community is a campus-wide, multi-year effort to better understand each other and create a more inclusive culture.
The Next Generation of Leaders
We don't just say Lead On — we live it every day. There's no better example of this than our student leaders, who take action for the greater good.
Building for the Future
We're growing our campus to meet the needs of tomorrow's students. That includes a new campus for the Burnett School of Medicine at TCU in the heart of Fort Worth's medical district.